Working at Quatronic
Quatronic is a start-up with a clear mission: to be the very best in the development of low code applications. Quatronic strongly believes in the potential of low code and thinks it will play a crucial role in the digital transformation of organisations.
The organisation is well on its way to making this mission a reality! Quatronic was founded in 2018,  fully self-funded. Since then, Quatronic has grown into a company with twenty eight employees. The demand for improving business applications continues to grow, and Quatronic likes to help more organisations shape and realise their digital ambitions. And that is why Quatronic needs you.
" Quatronic is a suitable employer for you if you really want to help customers further by applying the latest technologies. Quatronic is also a good fit for you if you like to work in a team and also work well independently. "
Headquarters in Amsterdam

Active in 3 countries

28 employees

25% / 75%

Average age 30

Business Casual
Growth possibilities at this company
Quatronic has three themes in which employees can develop themselves with training courses : Delivery, Social and Entrepreneurial. In addition, there is one day a week for personal development and you can contribute ideas, such as developing a new proposition. Quatronic is a fast growing company and technological developments do not stand still. Therefore Quatronic expects employees to actively keep learning and to quickly master new technology.
Why work at Quatronic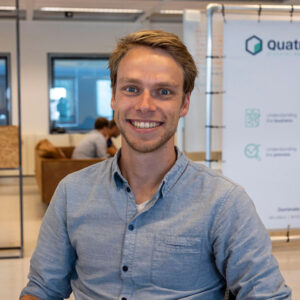 Remco Snijders
Business Technology consultant
Quatronic immediately felt like a group of friends carrying out projects for their clients. In addition, the focus on quality and the desire to constantly improve one's results appealed to me. For me, it was a very good combination of creativity, analytical thinking and helping people.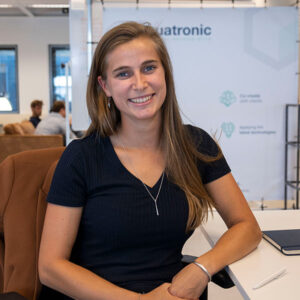 Natalie Brik
Business Technology consultant
My interest in Quatronic was aroused by the enthusiastic vacancy to contribute to this start-up. The atmosphere of the company convinced me. Added to this are the young people, the ambition and the office in B. I was looking for work in which technology and consultancy come together and in which I can also use my creativity, and this I found in the position as Business Technology consultant.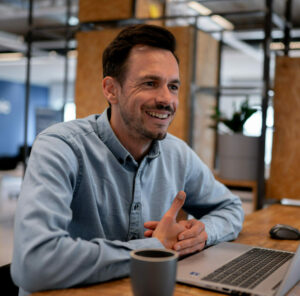 Auke Akkerman
Senior Business Technology Consultant
I wanted to work for Quatronic because I think the digitalization in companies is handled incorrectly. Too much focus on big data and machine-learing and way too less focus on supportive systems for daily use. At Quatronic we aim to digitalize processes and make them easier. Which results in; workflows where all kind of excel sheets and paperwork is needed will be made unnecessary. That immediately generates profit!
Jobs at Quatronic
What is our biggest challenge?
Our challenge is to stay up to date on technological developments, and to apply them in the best possible way for our customers.
'Staying up to date on technological developments and apply them optimally for customers.'
Quatronic